ALL THE RIGHT NOTES…
MELODY MAKER PLUS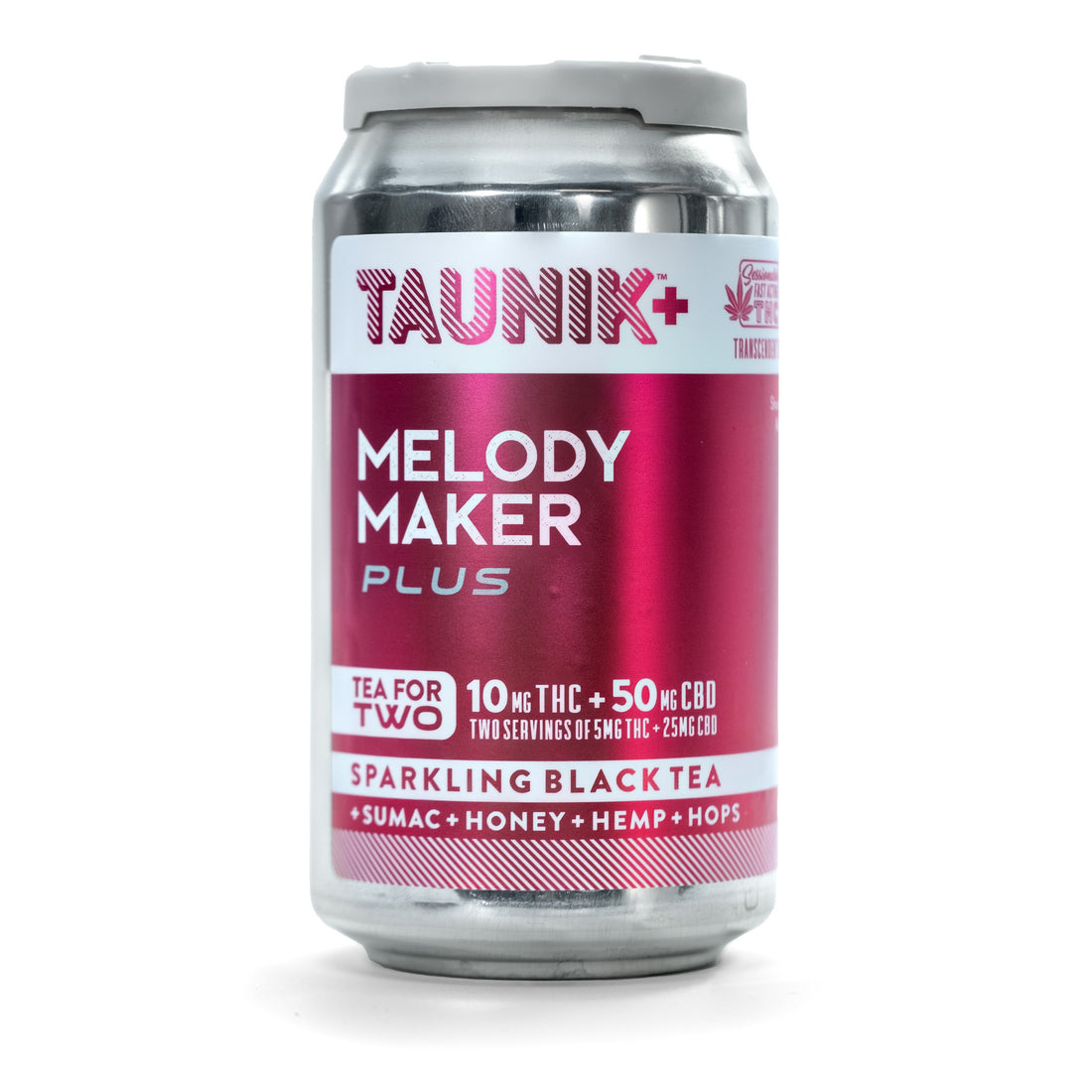 SPARKLING BLACK TEA + SUMAC + HONEY + HEMP + HOPS
2 Servings of 5mg THC and 25mg of CBD, in 12oz can. 10mg total THC and 50mg CBD.
Life is like a melody until you're out of tune, re-harmonize yourself.

An invigorating black tea brewed with sumac - a powerful antioxidant, hemp, and hops; lightly sweetened with VT honey. Flavor profile: Floral raw honey, orange zest, Raspberry lemonade.
Relax and re-harmonize anytime.
Filtered Water, VT Wildflower Honey*, Yerba Mate*, VT Hemp Flower*, Full Spectrum Hemp Extract*‡, Crystallized Lemon (Citric Acid, Lemon Oil, Lemon Juice), Citra Hops, Lactic Acid. (*Organic)

‡HEMP EXTRACT: Distilled Water, Full Spectrum CBD Distillate, Caprylic/Caprylate Triglycerides, Polysorbate (emulsifier), Citric Acid, Potassium Sorbate.