Destiny isn't far...
INSTANT DESTINY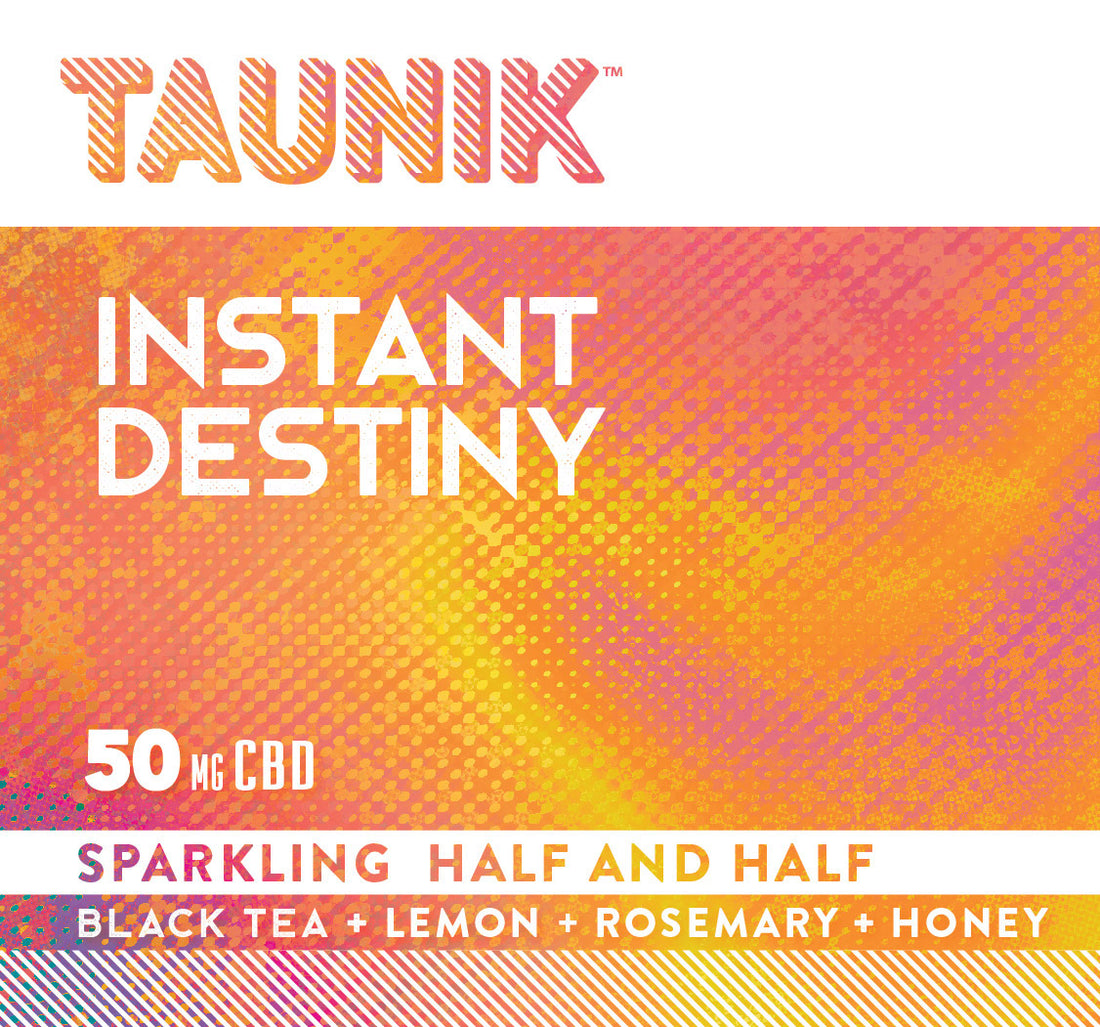 SPARKLING BLACK TEA + LEMONADE + HONEY
50mg of full spectrum Vermont CBD
Description
INGREDIENTS
Details
Slow your minds traffic and chill the most. Here comes magic with open arms.
Brewed with love and devotion, this classic mix of black tea & lemonade, just may steal your heart.
Own the day with your light and chill.
INGREDIENTS: Filtered Water, VT Wildflower Honey*, Black Tea*, Rosemary, Lemon Juice, Full Spectrum Hemp Extract*‡, Crystallized Lemon (Citric Acid, Lemon Oil), Lactic Acid. (*Organic)

‡HEMP EXTRACT: Distilled Water, Full Spectrum CBD Distillate, Caprylic/Caprylate Triglycerides, Polysorbate (emulsifier), Citric Acid, Potassium Sorbate.
Cannabinoids derived from hemp biomass. Origin: Albugh, VT