TUNE IN, TURN UP
FINE FREQUENCY PLUS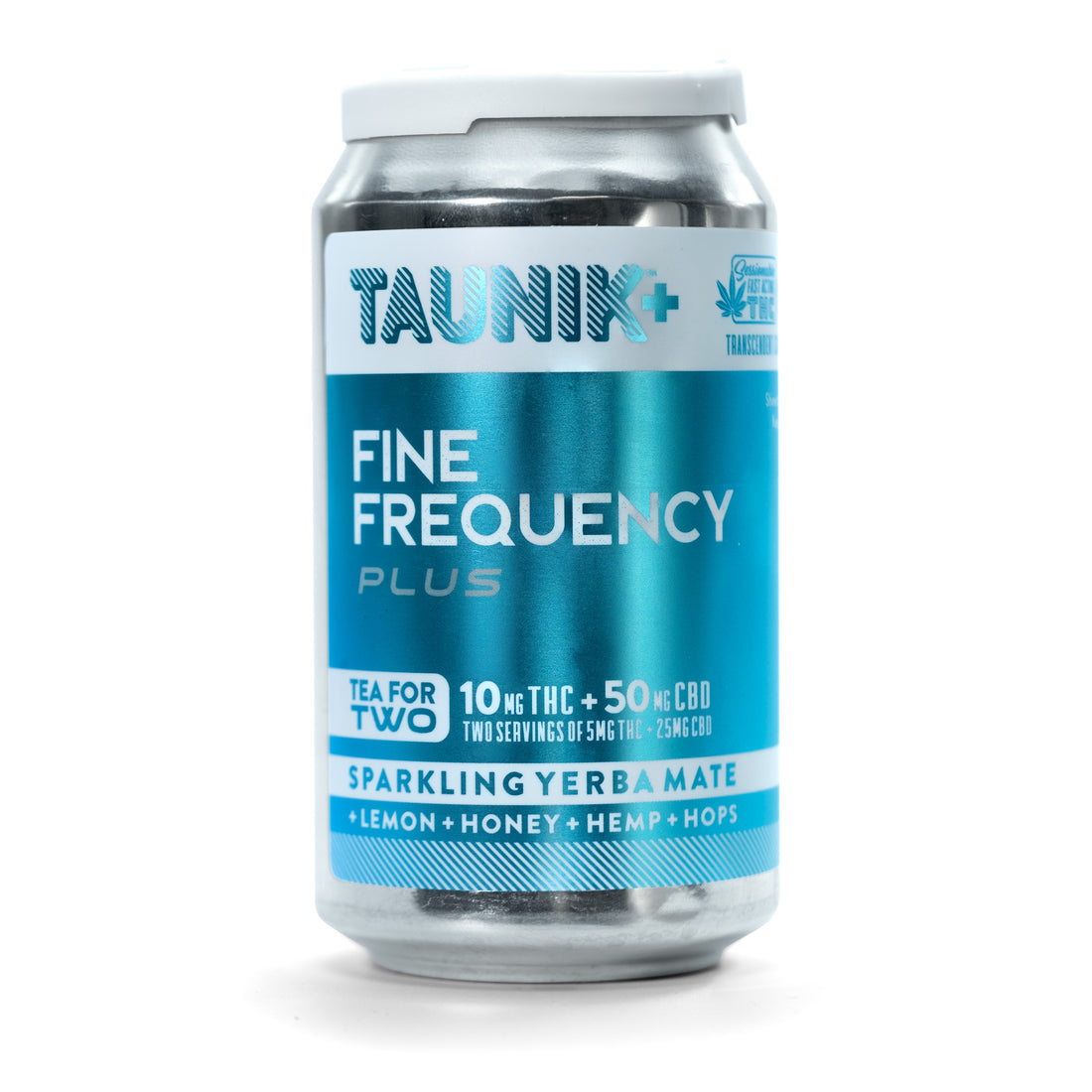 SPARKLING YERBA MATE + LEMON + HONEY + HEMP + HOPS
2 Servings of 5mg THC and 25mg of CBD, in 12oz can. 10mg total THC and 50mg CBD.
Sometimes you need to amp it up, find your sweet spot and ride the wave.

Invigorating yerba mate brewed with lemon, hemp, and hops. Lightly sweetened with VT honey. Flavor Profile: Herbal, tangy, lemon.
Fine your space in between the lines.
Filtered Water, VT Wildflower Honey*, Yerba Mate*, VT Hemp Flower*, Full Spectrum Hemp Extract*‡, Crystallized Lemon (Citric Acid, Lemon Oil, Lemon Juice), Citra Hops, Lactic Acid. (*Organic)

‡HEMP EXTRACT: Distilled Water, Full Spectrum CBD Distillate, Caprylic/Caprylate Triglycerides, Polysorbate (emulsifier), Citric Acid, Potassium Sorbate.